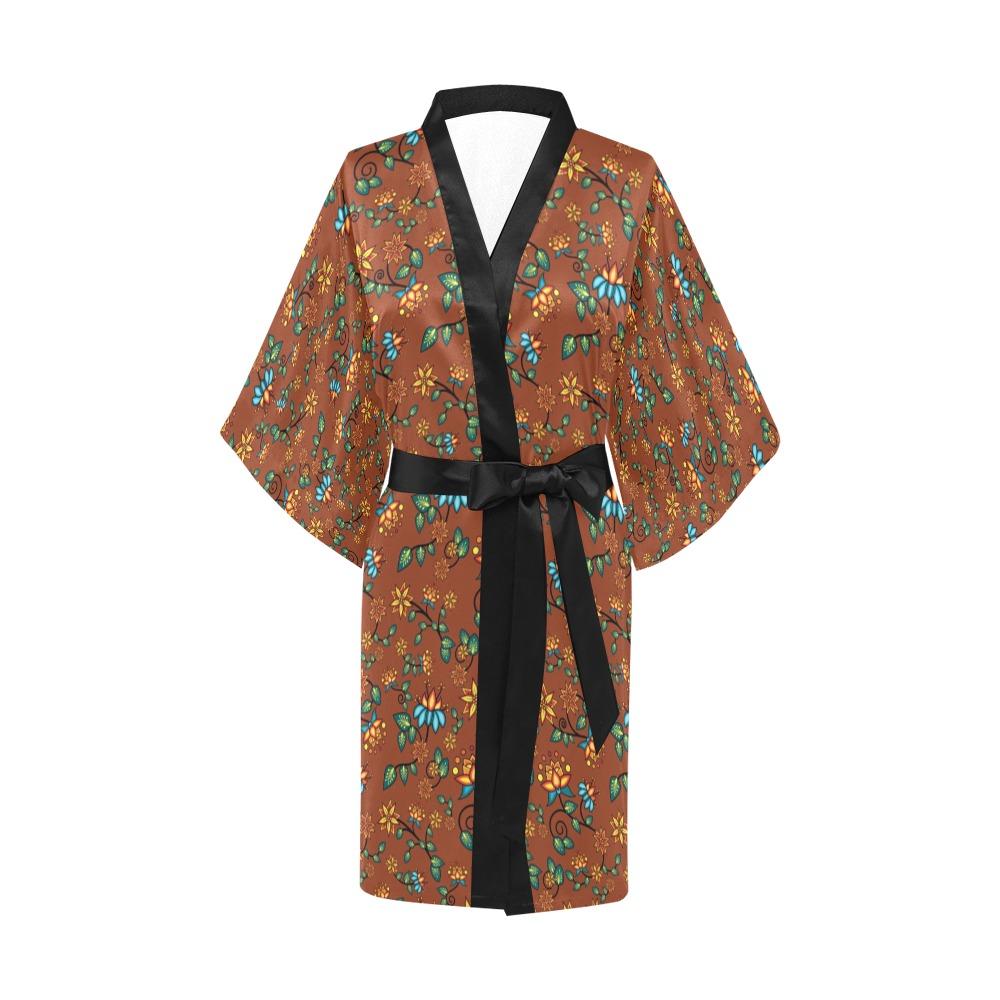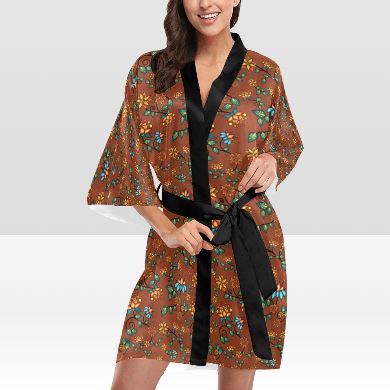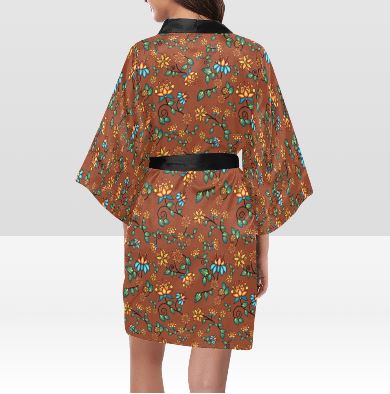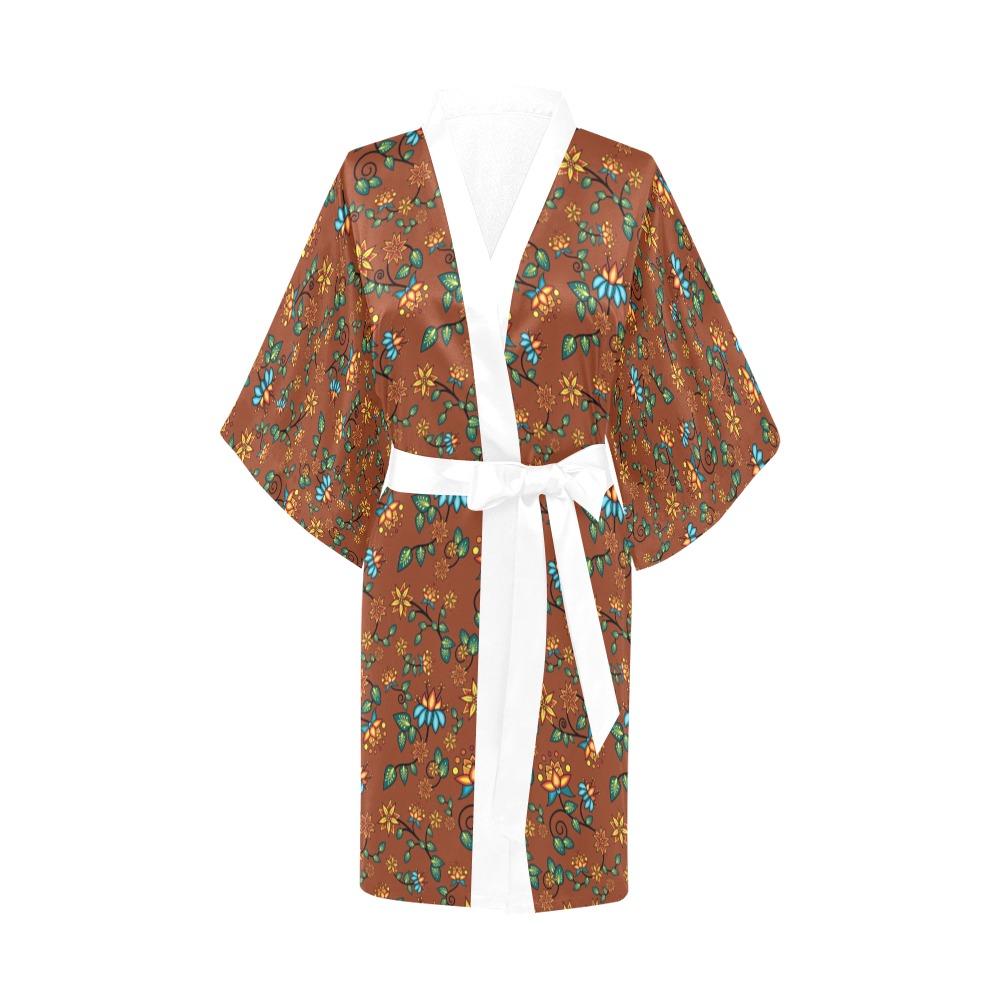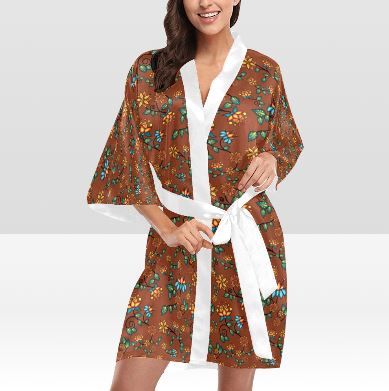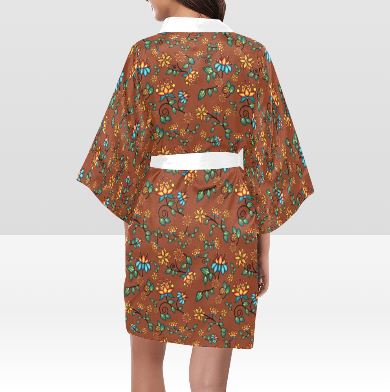 Lily Sierra Satin Robe
Inspired by traditional floral elements, Lily Sierra incorporates elements of the fire based colour palette. The design is accentuated by a friendly earthtone that gives a grounded motif.
Featuring a classic kimono cut, this custom kimono robe is the perfect addition to your wardrobe. You can wear them as a kimono or as a dress. 

• Material: 100% polyester, smooth feel.
• Kimono cut with bell sleeve and midi length.
• Suitable for party wear and streetwear.
• Machine washable and dries quickly.

Available Size: XS,S,M,L,XL,2XL
Note: There might be ±5% deviation in length for manual measurement and production processes.