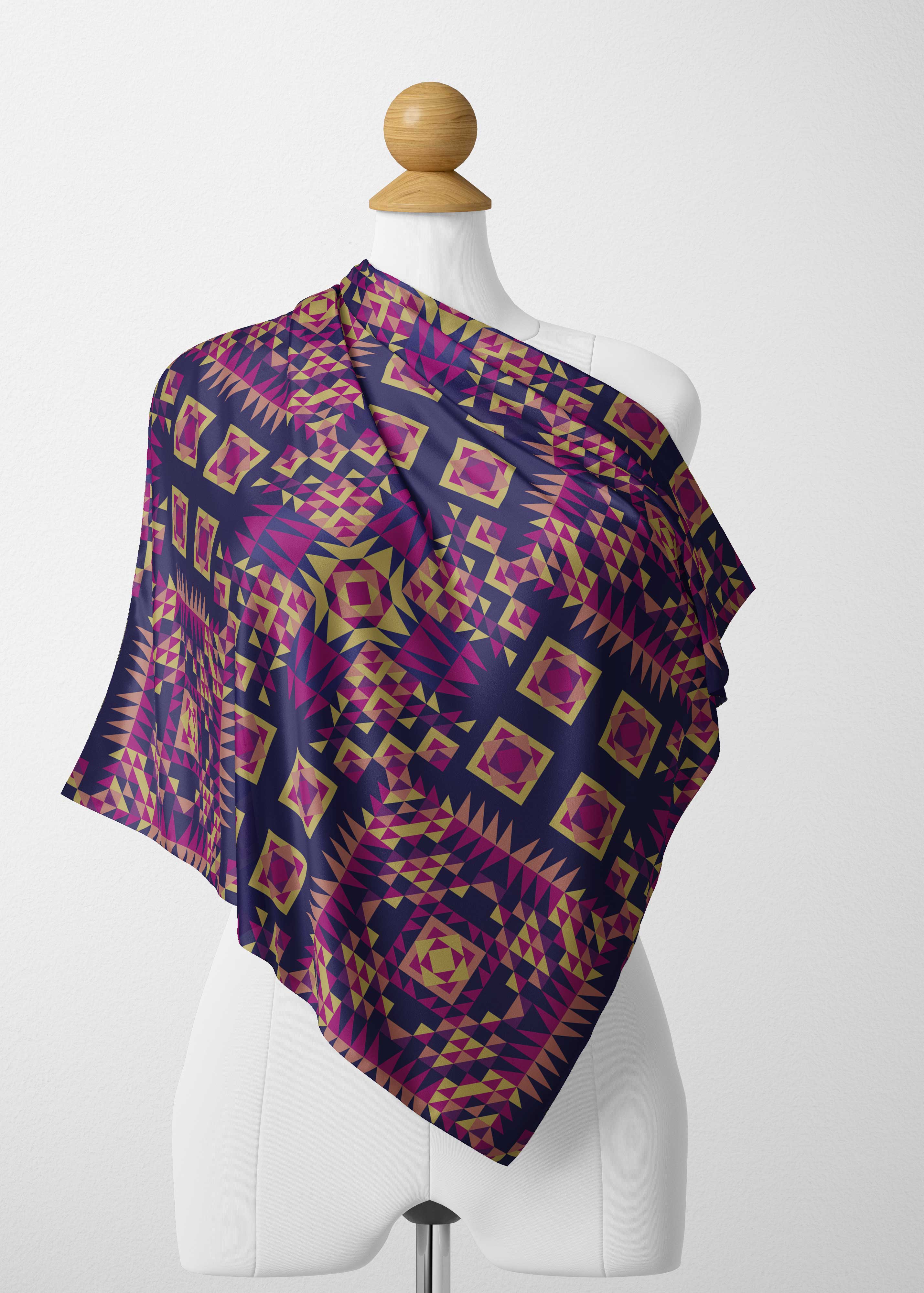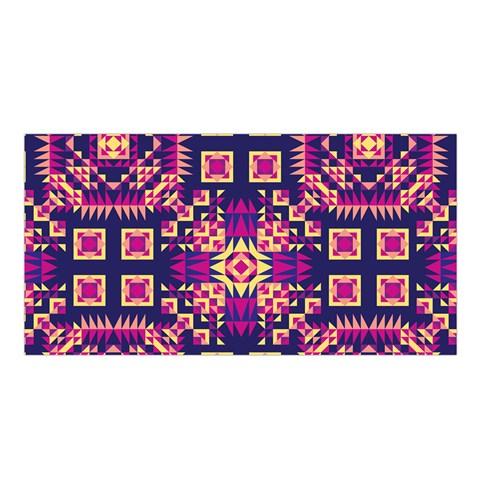 Kaleidoscope Bleu Satin Shawl
The Kaleidoscope Bleu design is inspired by the marrying of Jacquard style and the kaleidoscope optical instrument. The design is vibrant in design and appealing with its luminous colours.
A colorful print scarf is a perfect item to jazz up and add personality to an outfit. Personalize it in whatever way you like with colors, prints, and photographs. It will be a unique piece that nobody else will have and a great addition to your wardrobe.
100% Polyester
Size: 45"x 80"
Shape: Oblong
Soft and Smooth material
High-Quality Printing