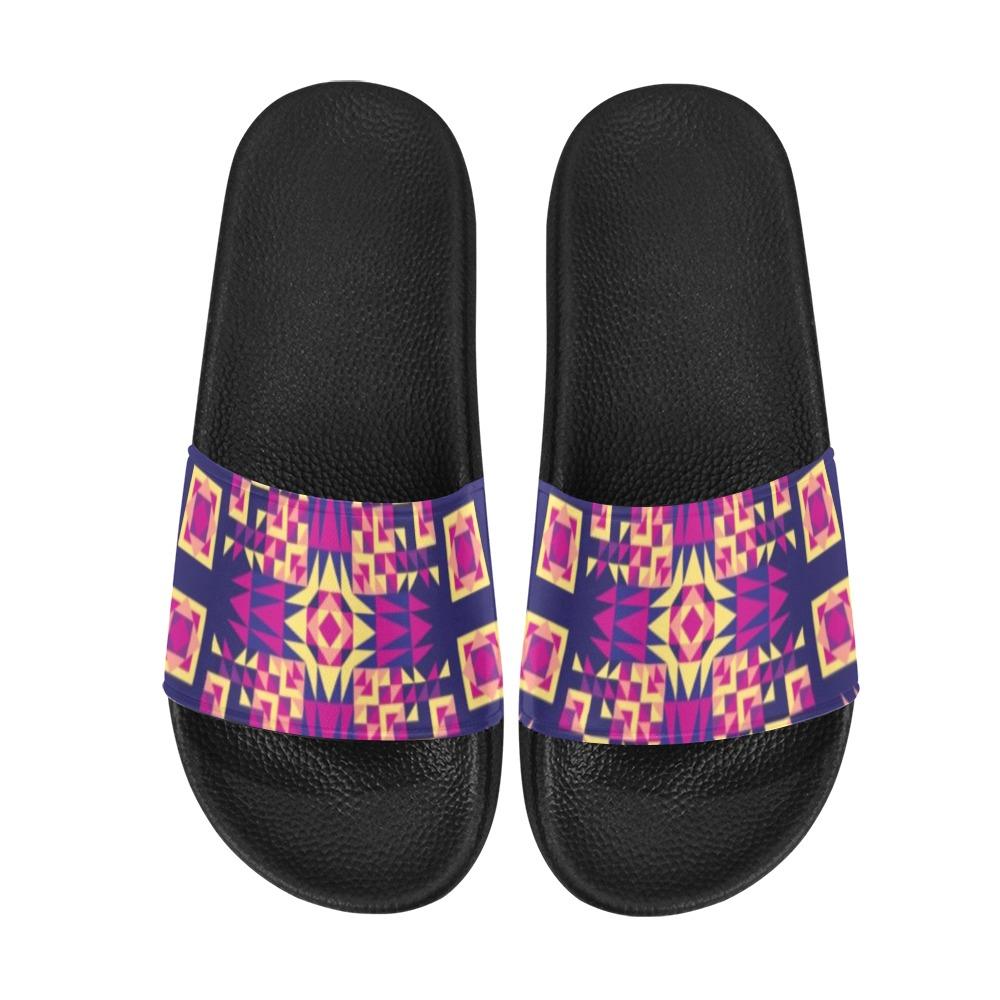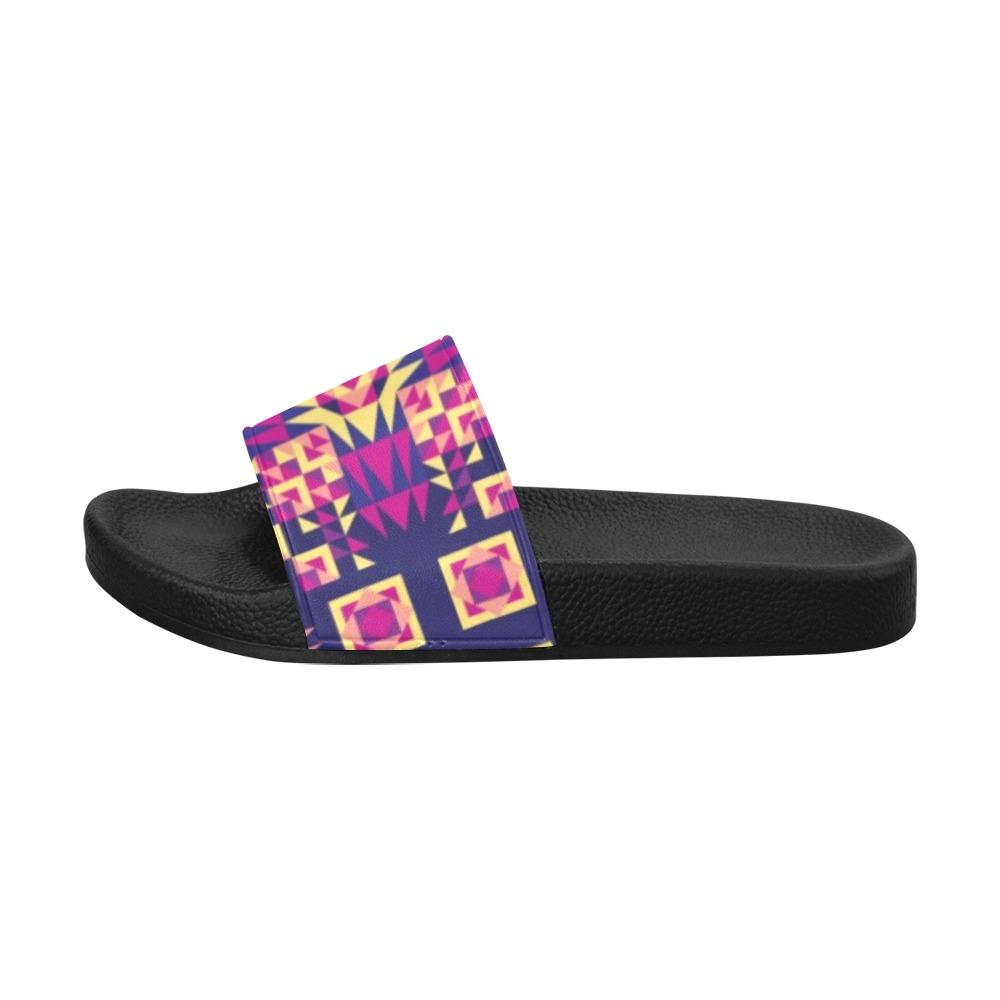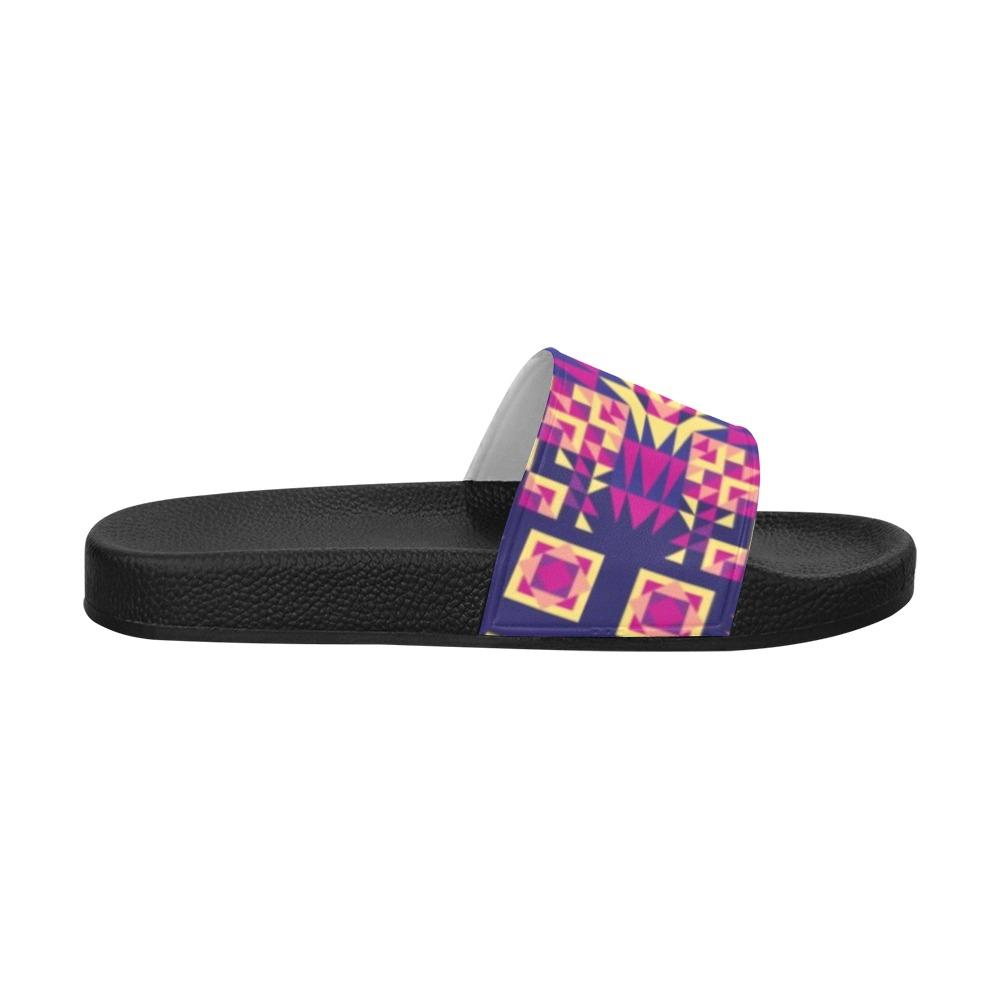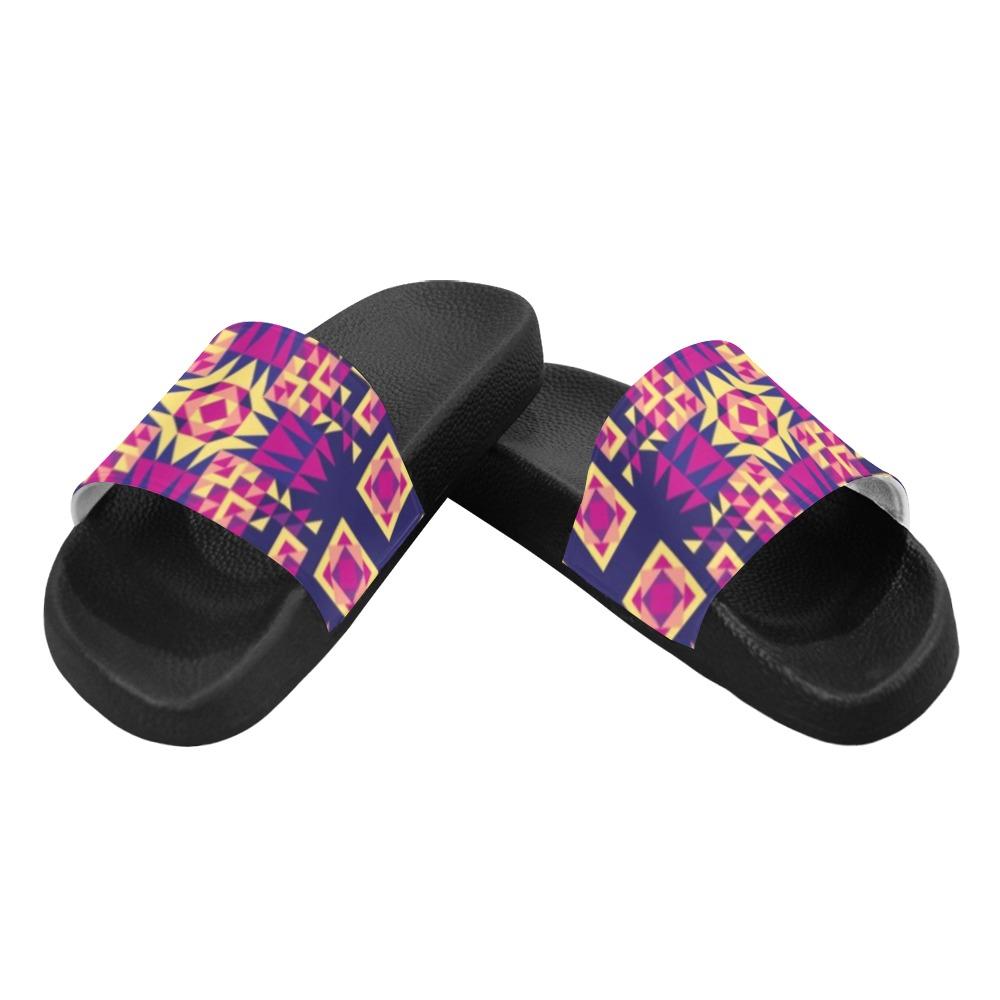 Kaleidoscope Bleu Men's Slide Sandals
The Kaleidoscope Bleu design is inspired by the marrying of Jacquard style and the kaleidoscope optical instrument. The design is vibrant in design and appealing with its luminous colours.
Easy to wear for its slip-on design. A lightweight cushioned sole combines with a quick-drying strap in these unique slide sandals. 


• PVC foaming outsole for cushioning and comfort.
• Soft, durable PVC foaming strap.
• Easy to wear for its slide-on structure.
• Hand wash only. The print is unable to fade.