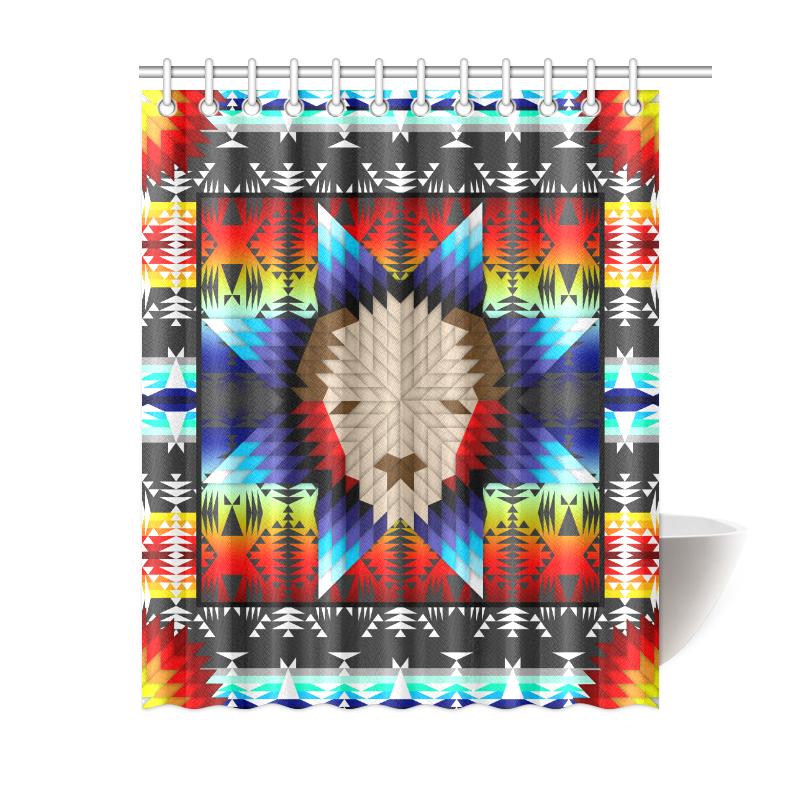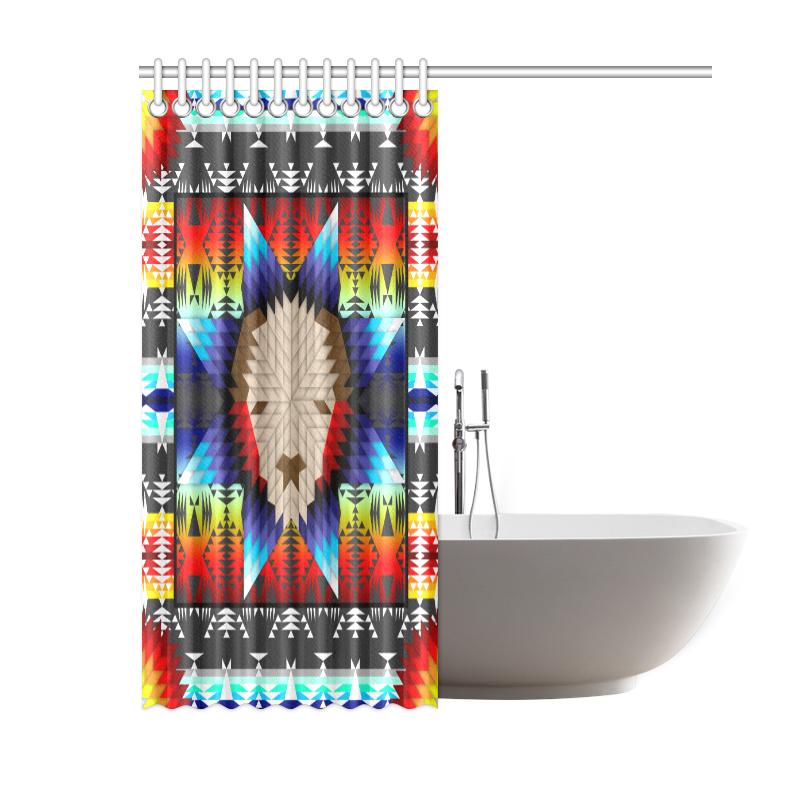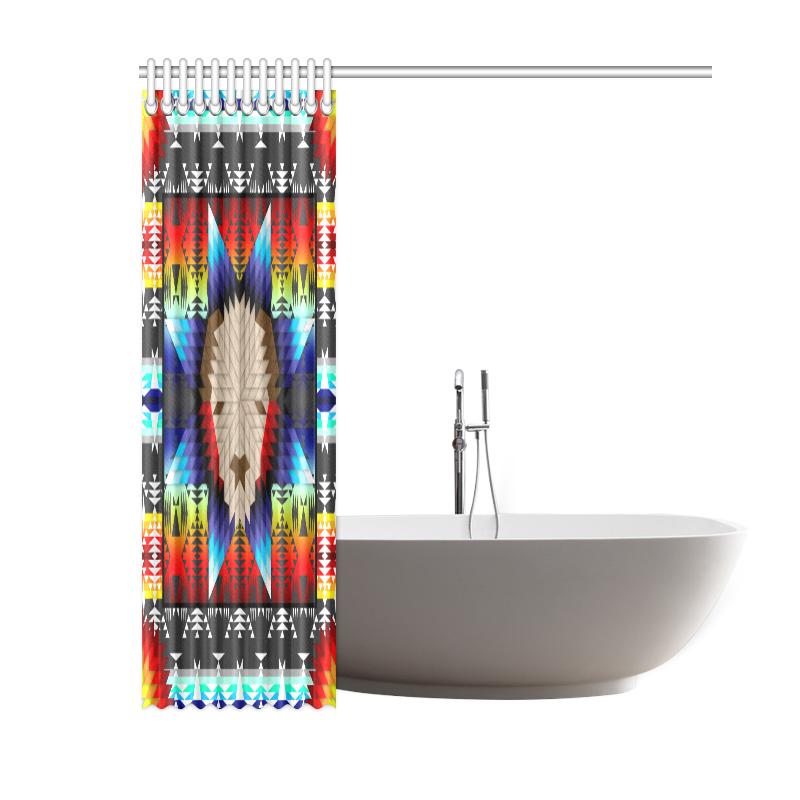 Buffalo Head Star Shower Curtain 60"x72"
* 13.40 Oz. Designed for standardized bath tubs, fitted with C-shaped curtain hooks, approximately 60"(W) x 72"(H).
* Tough durable waterproof polyester fabric, preventing water from splashing out of the shower stall.
* One-side printing.
* Easy cleaning, machine/hand washable in cold water. Air dry. Do NOT bleach or tumble dry.