Ovila Mailhot Design : Eagle Brings Good Vibes Red Reusable Shopping Bag Model 1660 (Two sides)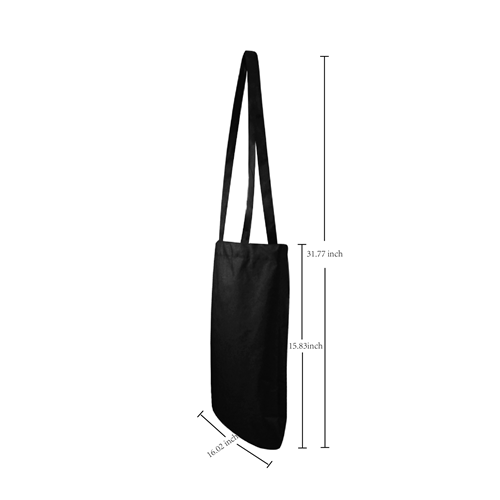 Ovila Mailhot is a Coast Salish artist originally from Seabird Island, British Columbia. He carries roots from Nlaka'pamux & Sto:lo Nation. " I'm thankful for the opportunity to share the beauty of Coast Salish art in Collaboration with 49 Dzine. Wanting to revitalize the approach & techniques to Indigenous art. Expressing myself as an artist in a style utilizing our traditional elements of Salish art that has been passed down through generations.
*500D waterproof oxford, 100% polyester cloth.
*LIGHTWEIGHT BUT STURDY: It features fantastic smooth hand feeling with comfortable and sturdy portable belt.
*COMPACT BUT ROOMY: Big enough to bring grocery or other what you buy. Inner pockets can carry your keys, wallet, and phone.
*WASHABLE: Easy to wash and clean. Never fade away.
*EASY TO PACK: It's convenient to pack and unpack your grocery in store checkout lines.