Ovila Mailhot Design : Eagle Brings Good Vibes Red Cosmetic Bag/Large (Model 1658)
Ovila Mailhot is a Coast Salish artist originally from Seabird Island, British Columbia. He carries roots from Nlaka'pamux & Sto:lo Nation. " I'm thankful for the opportunity to share the beauty of Coast Salish art in Collaboration with 49 Dzine. Wanting to revitalize the approach & techniques to Indigenous art. Expressing myself as an artist in a style utilizing our traditional elements of Salish art that has been passed down through generations."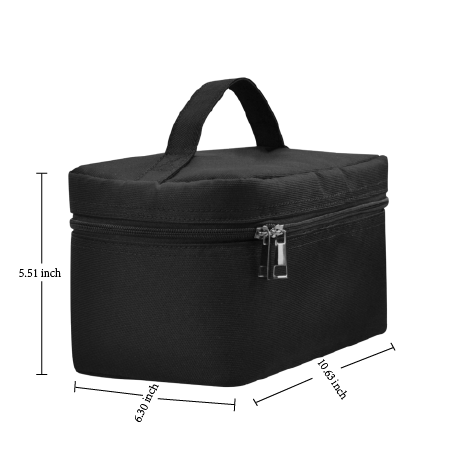 *Material: Full polyester, waterproof and high elasticity.
*Dimension: 6.30''x10.63''x5.51'' large capacity.
*Zipper closure and tote handbag design, convenient to carry.
*One main interior compartment which can classify to storage your personal small stuffs, toiletries.
*Great for toting makeup, hair accessories, shaving tools, and other small items.